DEPARTMENT OF FINE ARTS


Music - Instrumental Program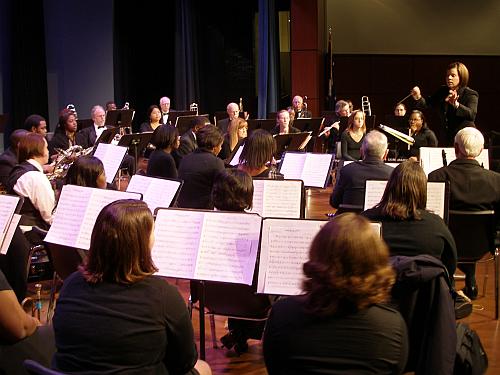 There are exciting new opportunities to participate in music at Francis Marion University. This is a rapidly expanding program that is generously supported by scholarship money for qualified students regardless of choice of major. These programs give you a chance to make music, become involved with other students in campus life, and help pay for your education.
We have three instrumental performance ensembles. These ensembles perform in a wide variety of musical styles, entertain at campus and community events, and have plans to tour. Participants in all ensembles earn academic credit. Here is a brief description of our instrumental groups:
Concert Band - performs the very best of the concert band and wind ensemble literature. Participation by Community Musicians Welcome!
Music Industry Ensemble - a chamber ensemble devoted to the development of individual performance and improvisation skills through the staging of music for small groups representing a variety of classic and modern jazz, pop, rock and soul styles. The M.I.E. provides a workshop in which students also learn arranging, microphone technique and scheduling, sound reinforcement and lighting design.

String Ensemble - for students and faculty interested in learning and performing chamber music.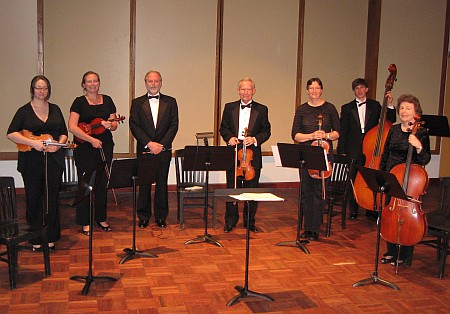 We also offer, for credit, individual instruction in voice, piano, brass, woodwind, strings, guitar and percussion instruments.

If you enjoy performing music, we are interested in including you in our ensembles. While we have some very talented performers in our groups, we do rely heavily on dedicated individuals with limited experience who simply love to perform.

Scholarships are awarded through audition to selected music industry majors and music minors participating in the University instrumental and vocal performance ensembles. To apply for a scholarship you need to perform an informal audition. The audition will include basic scales, a piece you have prepared that you think demonstrates your ability, and sight reading. It is also helpful to have a brief letter of recommendation from your high school band director. Incoming freshmen who wish to be considered for scholarships should contact the music program coordinator to schedule an audition the February prior to entering the University. It is preferred that a personal audition be arranged, although in instances where great distances are involved a recorded audition may be acceptable.

To take advantage of these opportunities, please contact Dr. Terry Roberts, our instrumental music director, as soon as possible. You may write, e-mail, or call us at the number listed below. We want you involved in the music program at Francis Marion University.







Jazz Express -- Fall 2010




Music Industry Ensemble -- Spring 2013
YouTube Video

To Music Program Index Page
Back to Fine Arts Home Page