---
Department of Fine Arts
THEATRE ARTS - OVERVIEW
---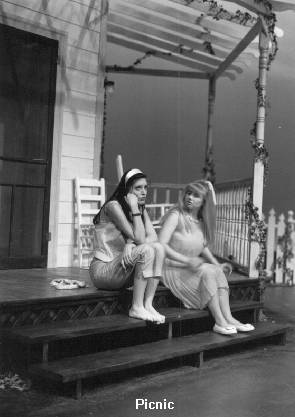 THE THEATRE ARTS PROGRAM
Located in the Hyman Fine Arts Center, the Theatre program operates as a division of the Department of Fine Arts in the College of Liberal. The program offers a major which leads to the Bachelor of Arts degree in Theatre Arts as well as a minor in Theatre Arts.
ACCREDITATION: National Assocation of Schools of Theatre
Francis Marion University is an accredited institutional member of the National Association of Schools of Theatre. National accreditation by NAST gives Francis Marion University students majoring in theatre performance or theatrical design easier access to graduate and professional programs in parts of the country outside the region already aware of the program's reputation for excellence.

THE CURRICULUM
The Theatre Arts major provides students with sound training in all areas of theatre, which can serve as an end in itself, as undergraduate preparation for graduate study, or as a program leading directly to a career in theatre. The Theatre Arts core curriculum provides a solid theatre background for either of the advanced specialty areas, performance or design. The core curriculum represents the basic body of knowledge that all theatre artists should have. The specialty courses afford each student advanced training in his selected career area: acting, directing, scenic design, costume design, lighting design, sound design, and theatre management.
The purpose of the Theatre Arts program is to develop a well-rounded understanding of theatre and the related arts. Although some graduates have entered the profession immediately, most seek further training in either graduate or professional schools. Some graduates are actors, directors, producers, etc.; however, most are bankers, school teachers, ministers, college professors, film makers, and business people.

Note: Many students are under the mistaken impression that it's a good idea to "get all the General Education courses out of the way" first, then concentrate on their major during their last 2 years. DO NOT DO THIS. You may not be able to graduate on time unless you begin taking (and passing) theatre courses right away. Some of our courses may not be offered every semester. Your should declare your major and have an advisor assigned from the Theatre Arts faculty as early in your academic career as you can order to graduate in 4 years.
The Fine Arts Department's co-curricular production company, The University Theatre, offers four major productions each year and as many as 12 student directed experimental theatre productions. Each year more than 150 students from across the campus participate in The University Theatre's productions. Although the productions act as the laboratory for the theatre majors and minors, their primary function is to serve the entire campus and community. Student actors and technicians learn to sustain high standards of performance through exposure to a large and demanding audience.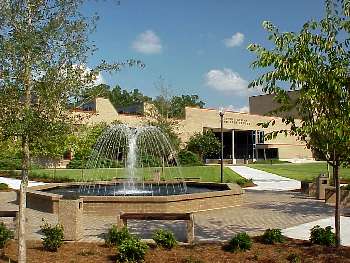 Mr. David C. Granath
Coordinator of Theatre Arts Program
Professor of Theatre Arts and Speech
M.F.A., University of Miami
(843) 661-1536
dgranath@fmarion.edu
---
B&W Images © Walter Sallenger