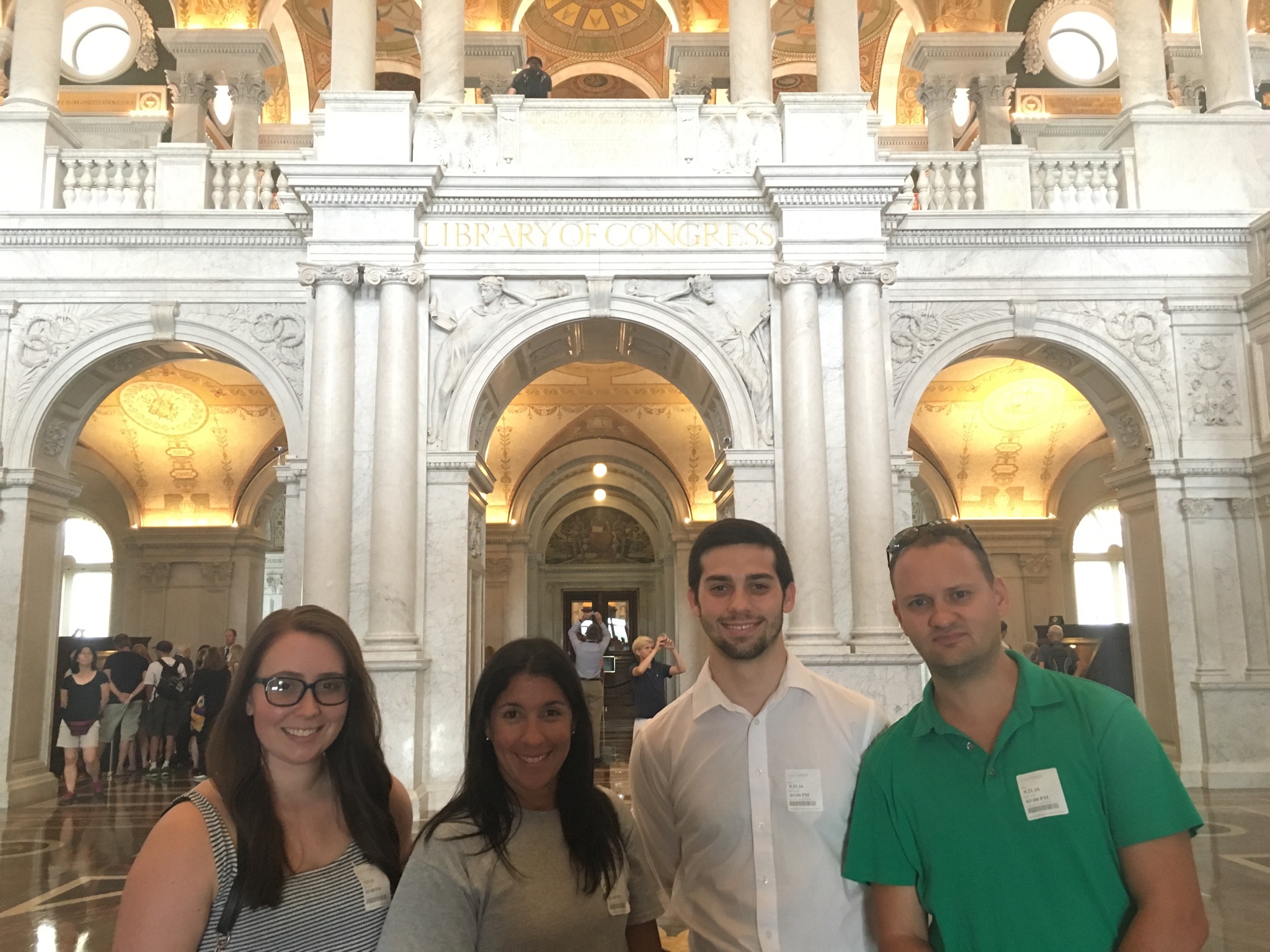 Dr. Cintron-Gonzalez, with support from an FMU REAL Grant, took three IE students to the Human Factors and Ergonomics Society (HFES) Annual Conference in Washington DC. The IE group attended conference talks, met other faculty and students working in the field of Human Factors and Ergonomics, and spent some time touring our nation's capitol.
Pictured (Left to Right): Olivia Wilkes, Dr. Cintron-Gonzalez, John Tellis and Adam Brown (taken at the Library of Congress)
Visit the HFES Conference Website here
.