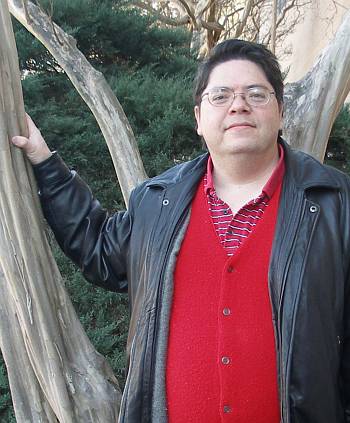 EDUCATION:

Ed.D. Art Education

. Florida State University (emphasis on curriculum development and instruction), August 2002. Dissertation: "

The Use of Student Journals as an Authentic Assessment: A Case Study of an Exemplary International Baccalaureate Art Program

." Advisor: Tom Anderson.


M.S. Art Education

. Florida State University (studio emphasis), 1993. Curriculum Project: "

Rembrandt: Symbols and Metaphors for Identity

." Advisor: Tom Anderson.


B.A. Art Education

. Marshall University, cum laude, 1988.


B.A. Broadcast-Speech

. Marshall University, 1982.


A.D.

Southern West Virginia Community College, 1979.


CURRENT PROJECTS:
Howard Frye currently serves as the coordinator of the Art Education Program at Francis Marion University and is the East Regional Coordinator for the South Carolina Art Education Association. Before coming to Francis Marion University, Dr. Frye taught in public schools in Florida and West Virginia for 14 years.

Dr. Frye's research interest focuses the area of instructional resources. He has given several presentations and led workshops on the local and state level, including a presentation on developing educational resource material on the artist, William H. Johnson. Dr. Frye also creates drawings, etchings, and ceramics. His work has been exhibited in a number of local and regional galleries.

At Francis Marion University, Dr Frye has worked to foster collaborations between the university and the local community. For example, he and his students have worked with local artist, Patz Fowle to develop a resource kit for the local public schools. Currently he and his art education students are working with the Florence Museum of Art, Science, and History to research artworks and to develop educational resources for exhibitions. He also is active on numerous university committees, including the Arts Alive Committee, which puts on an annual arts festival. In the area of technology, Dr. Frye is currently in the process of upgrading the art education program's website; he is creating an art education library and resource center for student use; and he has recently written a grant to upgrade the technological resources for the art education program, including adding a Smart Board to the art education room.