---
Dr. Dennis C. Sanderson
Retired Chair, Department of Fine Arts and Mass Communication
C.B. and Marlene Askins Professor of Art;
and Professor of Theatre
Ph.D., Michigan State University
---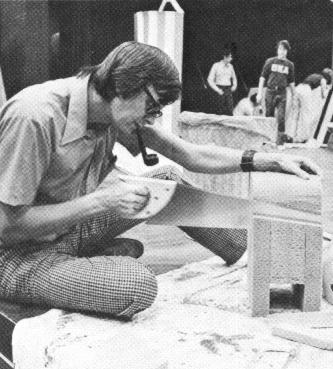 (Aren't old yearbooks wonderful?....)
---
Return to Fine Arts Home Page
---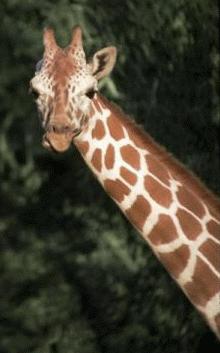 EDUCATION:
Ph.D. Theatre, Michigan State University, 1973.
M.A. Speech-Theatre, Kent State University, 1964.
B.S. Speech-Broadcasting, Kent State University, 1960.
HONORS:
Chairman, Department of Fine Arts and Mass Communication, 1986-1998
C.B. and Marlene Askins Professor of Fine Arts
Who's Who in America, 1995 & 1996.
Who's Who in the World, 1994 & 1995.
Who's Who in Entertainment, 1991-92. Who's Who in the South, 1975-76 and 1979-80.
Outstanding Educators of America, 1973.
First Boyd Award for Outstanding Faculty Academic Achievement, Newberry College, 1966.
President's Fellowship of LCA for advanced graduate study, 1966.
Creativity Grant of LCA for special research, 1970.
PUBLICATIONS:
"A Conjectural Reconstruction of the Ancient Greek Theatre at Morgantina, Sicily."
"A Mousetrap for Chekhov." Paper for Southeastern Theatre Conference on relation between Anton Chekhov and Constantin Stanislavski.
"The Force of Star Wars." A series of three public forums to analyze "The Force" and its potential effect on society.
"Advertising Sublimation." A series of three public forums on advertising techniques and their effect - in conjunction with S.C. E.T.V.
SELECTED PROFESSIONAL MEMBERSHIPS:
South Carolina Theatre Association
Southeastern Theatre Association
Theatre as a Liberal Art
American Theatre in Higher Education
South Carolina Arts Educational Forum
Alpha Psi Omega
OTHER ORGANIZATIONS AND COMMUNITY SERVICE:
Sierra Club
Florence Barbershop Harmony Chorus
Rotary (past member and director)
Florence Lions Club (member and director)
Co-Chairman, Art's Alive Festival Committee, 1985-1995
Advisory Committee of the Joint Legislative Committee of the South Carolina Legislature
Consultant, Mullins School District
Consultant, Marion High School
Consultant, Latta Revitalization Committee
HOBBIES:
Scuba Diving
Tennis
Archaeology
Auto Racing



---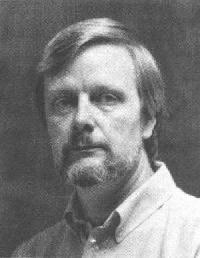 Dr. Dennis C. Sanderson
Retired Chair, Department of Fine Arts and Mass Communication
C.B. and Marlene Askins Professor of Art;
and Professor of Theatre
Ph.D., Michigan State University

---