The Department of Fine Arts coordinates the University Concert Choir, Cut Time (vocal show ensemble), The University Theatre, the University Concert Band, the Jazz Express, the University String Ensemble, and the Fine Arts Chamber Recital Series.

In addition, the Department stages the music, dance and theatre performances brought in by the University Artist Series and maintains the Art Gallery Series featuring a varied rotating program of two- and three-dimensional art exhibits in Hyman Fine Arts Center galleries.

All of these events are open to the general public and main campus events are free of charge.

Visit the Francis Marion University Performing Arts Center website for information about this great new venue. The PAC is now bringing professional music, dance, theatre and family entertainment to the Florence community.
Maps & Driving Directions
Arts Events Calendar
Art Gallery Series
Performing Arts Center
Performing Arts Highlights
FMU Choral Program
FMU Instrumental Program
FMU University Theatre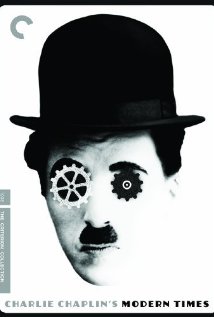 Modern Times
English Department Film Series
3:30 & 7:30 pm, Lowrimore Auditorium
Visual and Performing Arts Events
August - September 2012
Music, Art, Films!
The Andrée Expedition
by Robert Tudor, baritone and Susan Slingland, piano
.
Burns Memorial and Francis Marion University Artist Series Recital.
Thursday, August 30, 7:30 pm, Adele Kassab Recital Hall, Hyman Fine Arts Center.
August 2012
September 2012
September 11, 2012


Hewn Timber Cabins open for public viewing.
10:30 am - 2:30 pm (weather permitting) the second Tuesday of every month, March-November.
Call 843-661-1311 to experience windows of the past.

Modern Times

. Charlie Chaplin. USA, 1936: 87 mins.
In this physical comedy mixed with platonic romance, Chaplin's Little Tramp endures the tortures and trammels of factory work. Although the Tramp is "silent," the film has voice, music and sound effects.
English Department Film Series.
3:30 & 7:30 pm, Lowrimore Auditorium, Cauthen Educational Media Center.

Film TBA.


FMU Cinema Series.
3:45 & 7:30 pm, Lowrimore Auditorium, Cauthen Educational Media Center.

The Department of Fine Arts offers major programs in Art Education, Music Industry, Theatre Arts and Visual Arts. Minors are offered music, theatre arts, visual arts, and art history. Collaterals are offered in music, theatre arts, and visual arts. Introductory courses in art and theatre are offered for nonmajors. All Francis Marion University students may pursue the introductory course in music and performance ensembles.
Students majoring in Art Education, Music Industry, Theatre Arts, and Visual Arts combine general education courses with lecture courses in art education, art, music or theatre history, and upper-level courses emphasizing studio/performance. Theatre Arts majors may specialize in performance areas or design and technical production areas. Visual Arts majors may specialize in ceramics, visual communication, painting, or photography. A Music Industry degree is offered. These major programs serve as ends in themselves as well as preparation for graduate study, related careers, and the teaching of art.

In support of the University's mission to enrich the culture of the surrounding region, members of the community having an interest in the arts are welcome to take advantage of our visual and performing arts classes as non-degree students. Such classes include ceramics, drawing, painting, photography, acting, costume design, stagecraft, concert band, etc.

"Stacked" Sculptures by Tom Herzog
August 21 - September 27
Hyman Fine Arts Center Gallery